"Russians" tended to be an ethnic classification in the 19th century that included White Russians, Ukrainians, Russian Jews, and "pure Russians." Various estimates placed Newark's Russian population at 16,000 to 20,000 people. Most Russians came to the United States and to Newark at about the same time, with the earliest group arriving during the 1890s. Two other large groups of immigrants came around 1905 and during or after the World War for economic reasons, and to escape political persecution.
Compared with other U.S. cities, Newark had one of the smallest populations of Russian immigrants. According to writer A. Basil Wheeler, there were three groups of Russian immigrants: the intelligentsia, skilled workers, and former farmers and peasants. The most easily adjusted to American life were the intelligentsia; the latter two groups were the most radical, yearning for some form of socialist revolution.
Russians congregated in their social halls and lived throughout the city, but particularly in what is now the Central Ward (near Morton Street near the Ukrainian Church) and the East Ward.
References:
Charles F. Cummings, Knowing Newark: Selected Star-Ledger Columns by Charles F. Cummings.
John Cunningham, Newark.
A. Basil Wheeler, "The Russians in Newark," WPA Ethnic Survey.
Storefront of a Puerto Rican-owned grocery store in Newark in 1966. — Credit: Newark Public Library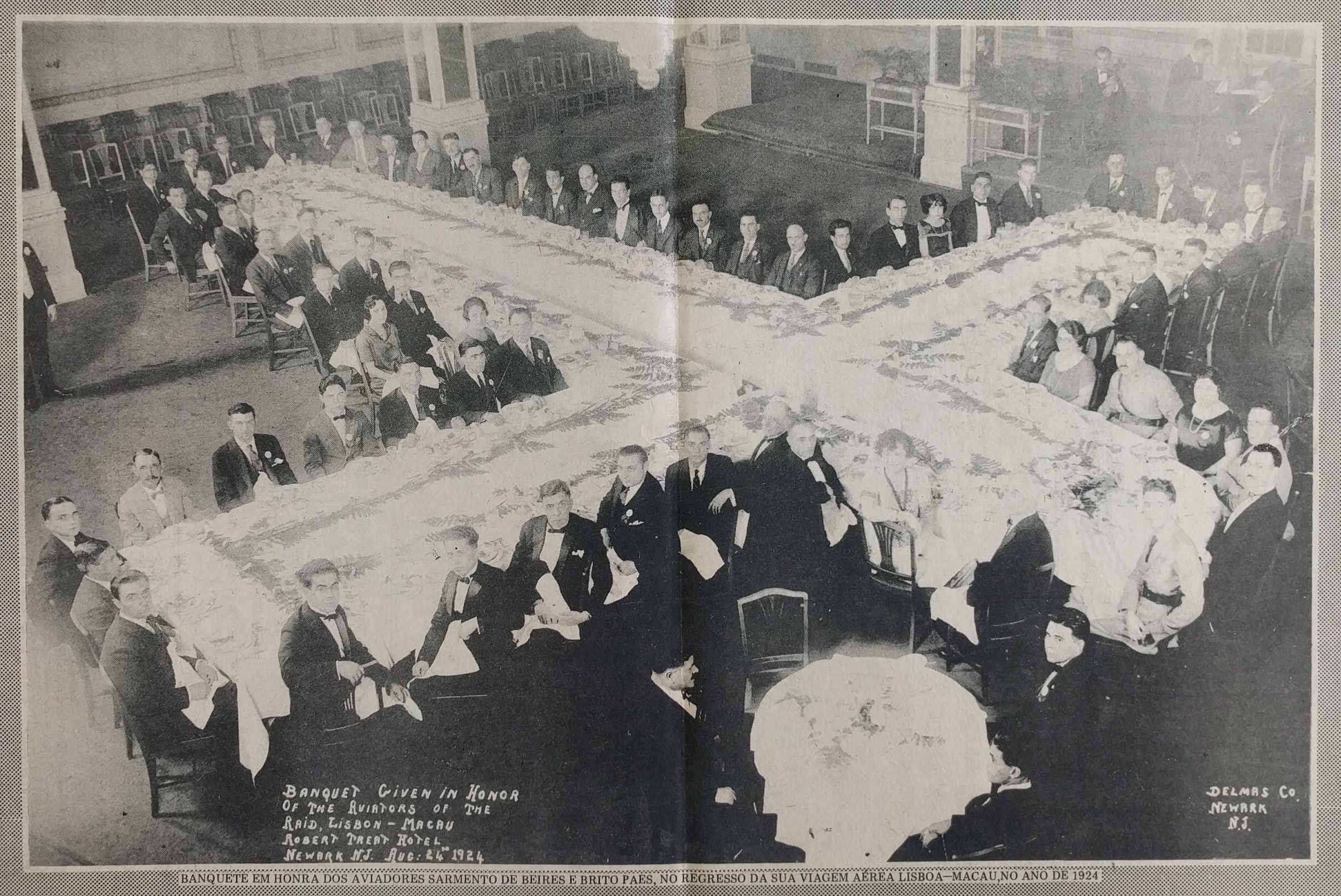 Some of Newark's Portuguese community hold a banquet at the Robert Treat Hotel to honor the aviators of the Lisbon-Macau Raid on August 24, 1924. — Credit: Newark Public Library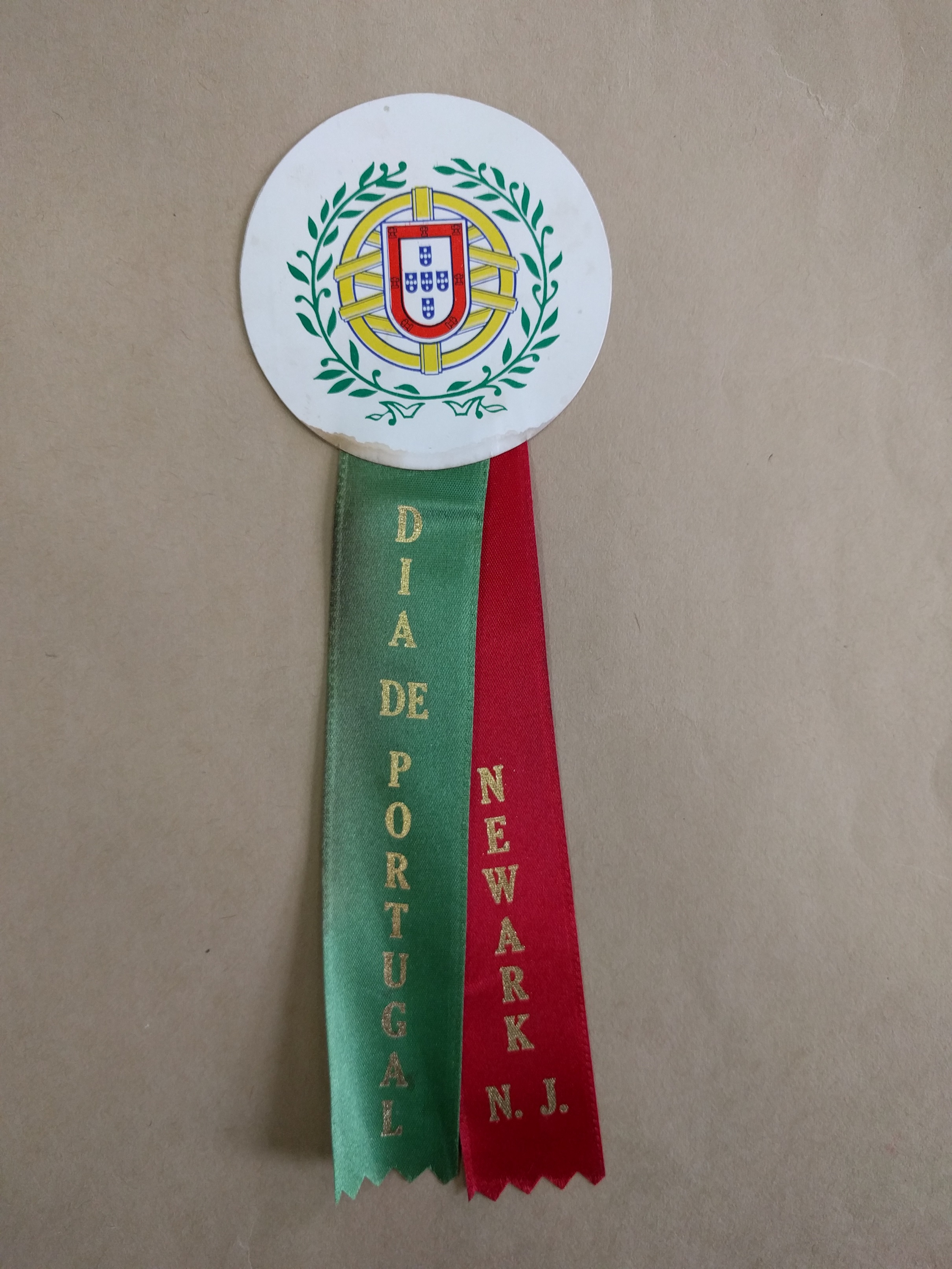 Ribbon from the "Dia De Portugal" (Portugal Day), a longstanding tradition in Newark to celebrate the culture and heritage of the city's Portuguese community. — Credit: Newark Public Library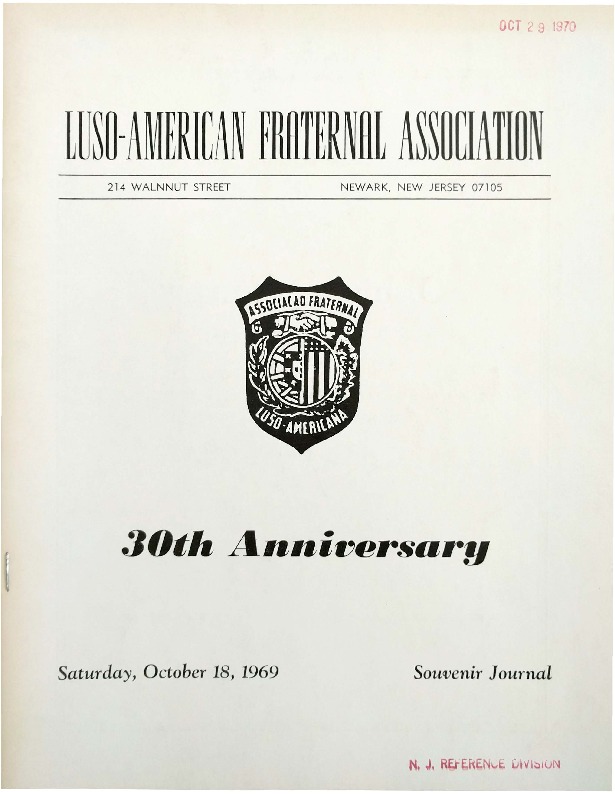 Cover page from the 30th Anniversary journal of Newark's Luso-American Fraternal Association in 1969. Newark's Portuguese residents are very committed to their clubs, social organizations, and churches in the East Ward. — Credit: Newark Public Library