Newark Chinatown first emerged in 1870 and reached its peak in the 1920s when there were more that 2,000 Chinese living in the neighborhood around where City Hall is located today.  Because of the Chinese Exclusion Act, many Chinese moved away. The government tried once to revitalize the Chinatown in the 1940s, but the effort failed. In 2001, there were only two Chinese families left in the old Chinatown neighborhood. Newark city government, and a few parking lot entrepreneurs own the land around Columbia and Lafayette Streets now.
Newark's first Chinese residents came to the city by way of Belleville in the 1870s.  After building the railroads out west, Chinese laborers began migrating east, looking for work. American businessmen, who owned laundries, were looking for cheap laborers. The Chinese who worked in Belleville, came to Newark to work in laundries here. The first laundry listed in the 1874 business directory was Hing Hung, at 721 Broad Street.  Most of the immigrants were from Taisan and spoke the dialect from that village. The first Chinese language school in New Jersey opened at the Third Presbyterian Church in 1881, according to news clippings. The neighborhood started out small, confined to two blocks on Lafayette Street, but expanded to Mulberry Street in 1910. Restaurants and small shops were the main source of business.
Problems arose, as Chinese gang warfare made its way into Newark in 1937. And police raids on gambling parlors looking for illegals hit the community hard. It was on a decline when the Depression hit.
The raids and the Great Depression drove the population from 1,000 to about 300 in 1933, as those who left went to New York's larger Chinatown. In addition, many Chinese parents sent their children to college, with many becoming engineers and scientists. This generation didn't want to run the family businesses.
Ultimately, fearing of violence after the 1967 Rebellion, the remaining close-knit families left Newark, following their customers to the suburbs.
References:
Frank Eng, "Contribution of the Chinese Community to the United States and Newark," December 1996.
"Eyeing Investment from China, Newark to Revitalize Its Chinatown," Email from Brenda Scott to Junius Williams, March 22, 2016.
"Vestiges of a Community That Vanished Long Ago," The Sunday Star-Ledger, June 3, 2007.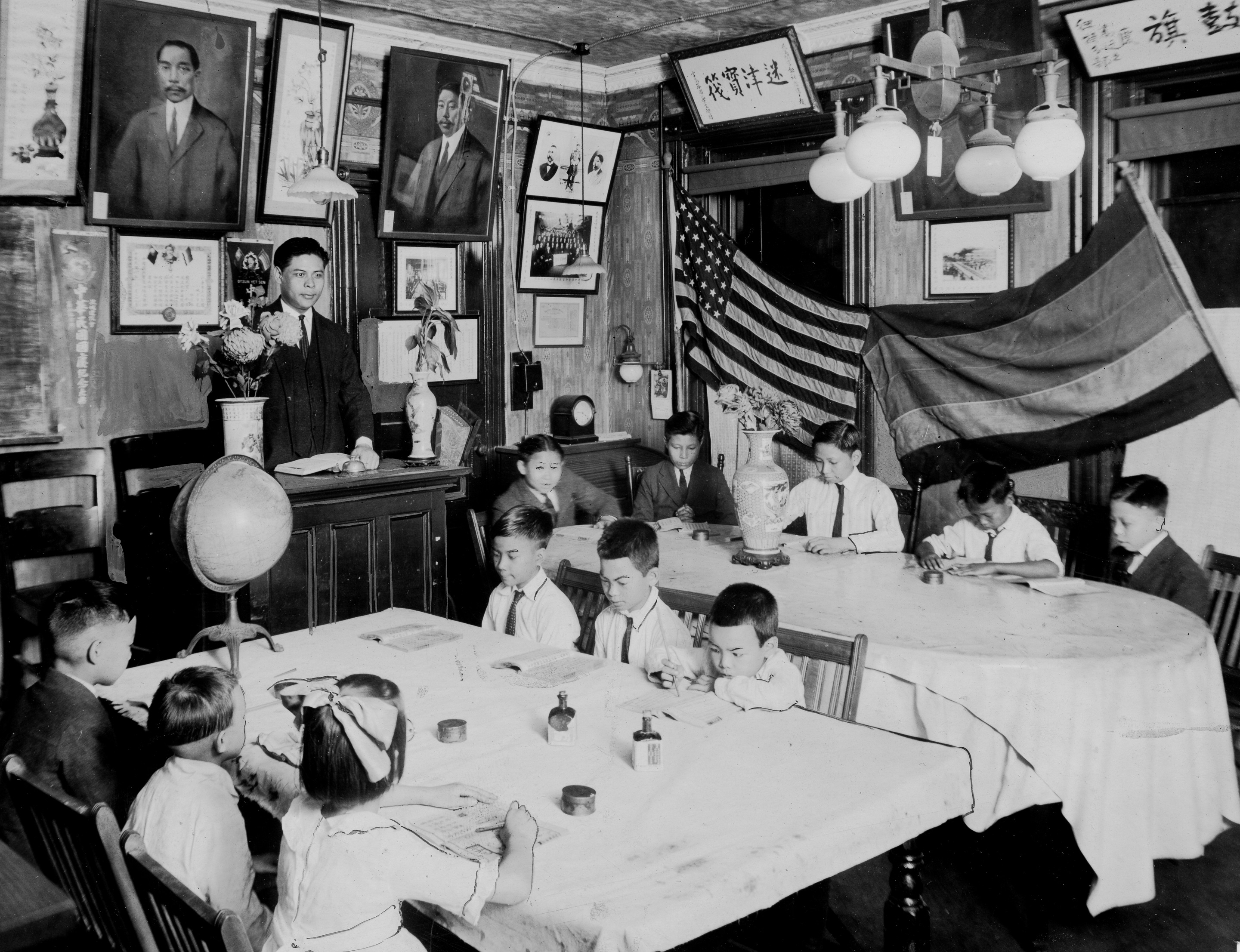 A view into a classroom in Newark's Chinatown in 1922. Newark's Chinatown flourished between the 1870s and 1920s in the neighborhood around Columbia and Lafeyette Streets, reaching a peak of over 2,000 people of Chinese descent. — Credit: Newark Public Library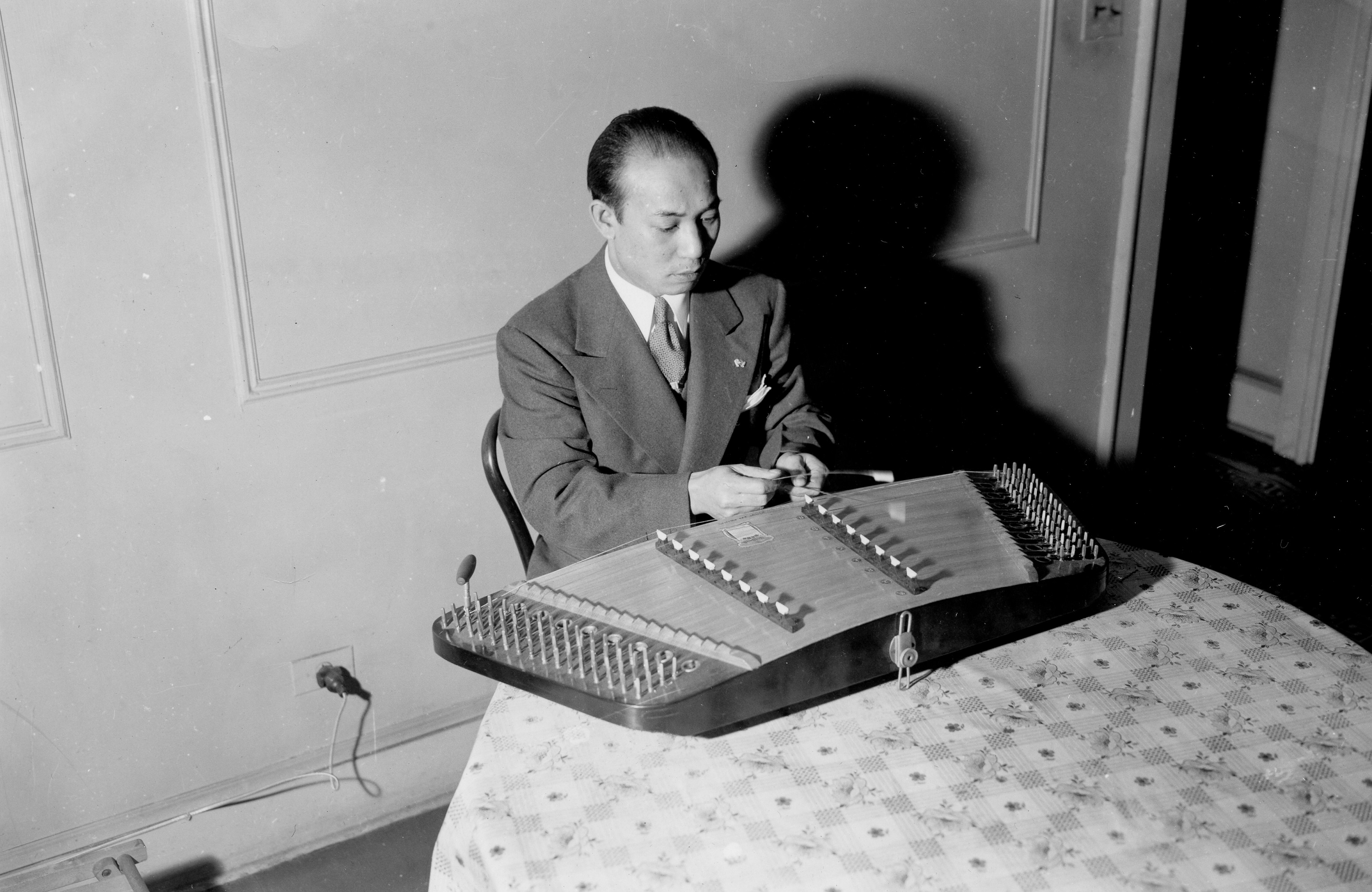 A man plays a Chinese harp in this unmarked photograph, most likely taken in the early 1900s in Newark's Chinatown. Newark's Chinatown flourished between the 1870s and 1920s in the neighborhood around Columbia and Lafeyette Streets, reaching a peak of over 2,000 people of Chinese descent. — Credit: Newark Public Library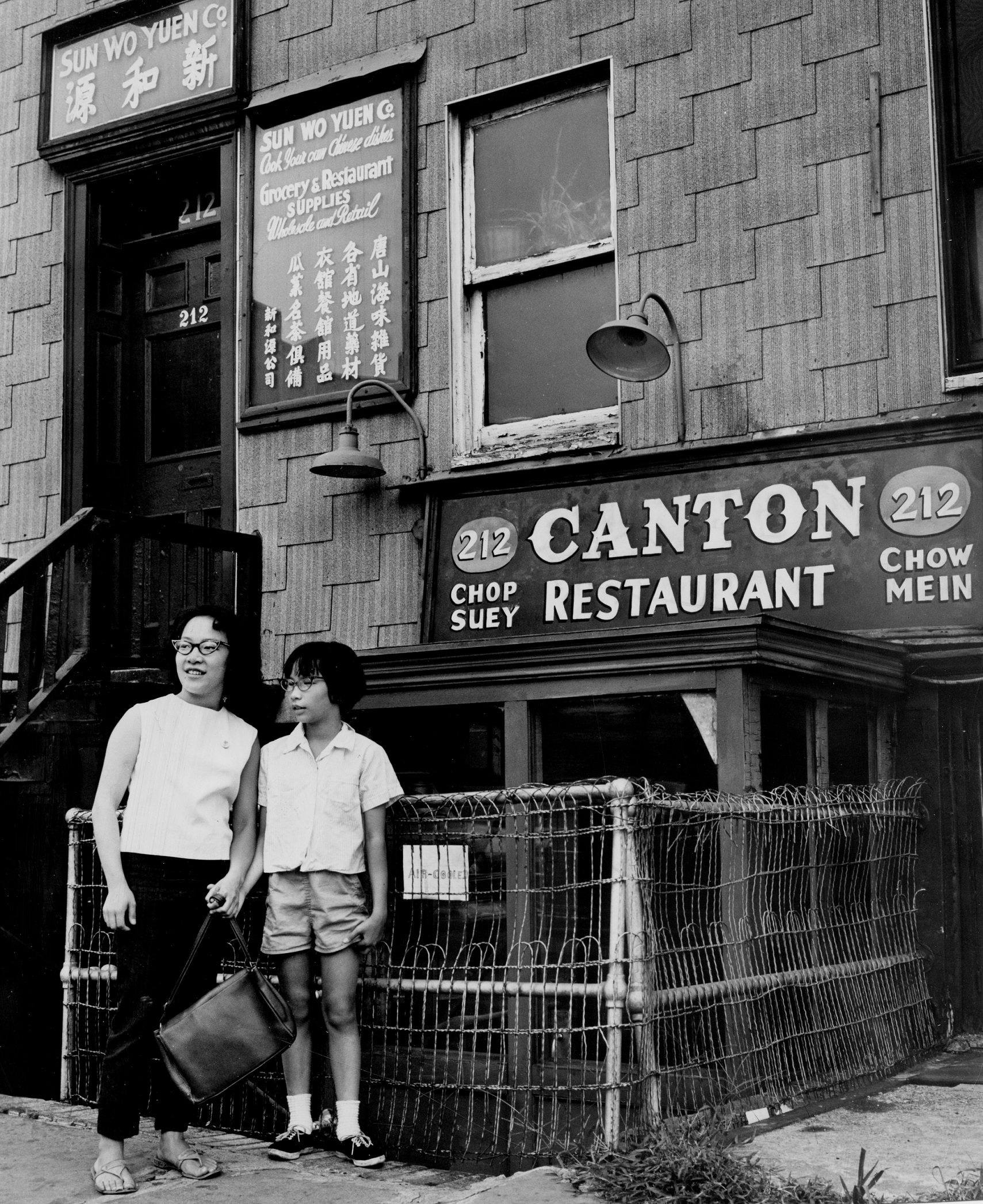 Sisters Priscilla Eng Wong and Patricia Eng Wong stand outside of the Sun Wo Yuen grocery store and Canton Restaurant on Mulberry Street in 1964. Newark's Chinatown flourished between the 1870s and 1920s in the neighborhood around Columbia and Lafeyette Streets, reaching a peak of over 2,000 people of Chinese descent. — Credit: Newark Public Library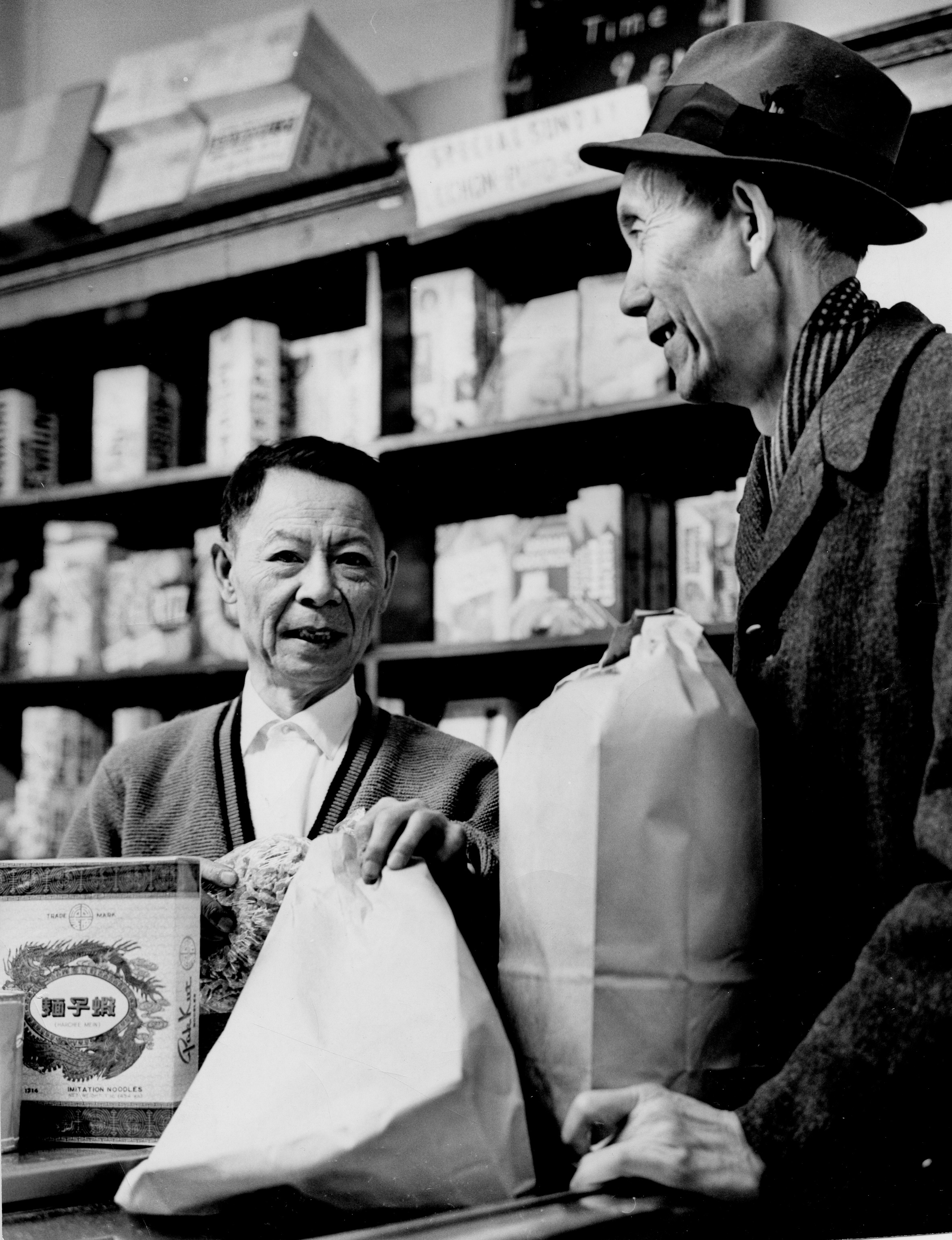 Two men pose inside a store in Chinatown in 1967. The City Government tried unsuccessfully in the 1940s to revitalize Newark's Chinatown, which flourished between the 1870s and 1920s in the neighborhood around Columbia and Lafeyette Streets, reaching a peak of over 2,000 people of Chinese descent. — Credit: Newark Public Library